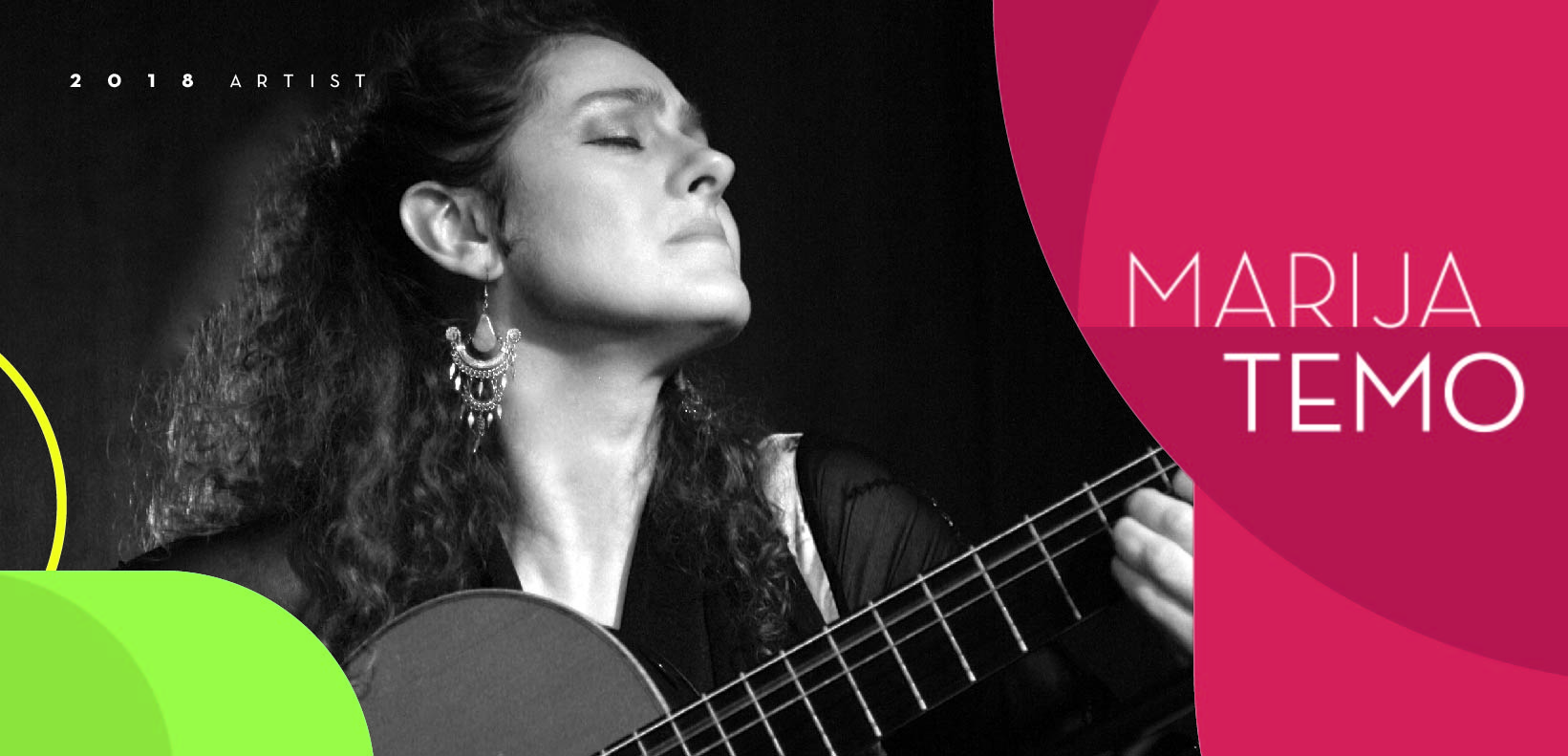 http://www.newyorkguitarfestival.org/schedule
https://www.facebook.com/events/2044841609087718/
 http://www.newyorkguitarfestival.org/schedule/2018-05-18-123000/marija-temo
Marija Temo and Pepe Romero
Interview and Performance (live video webcast), Host,  John Schaefer
7:00p.m
WNYC: WNYC.ORG|93.9 FM|AM 820
WQXR: 105.9 FM|WQXR.ORG
THE GREENE SPACE: THEGREENESPACE.ORG
New York Guitar Festival (Update)

Marija Temo's solo concert on May 18 at 12:30 EST will be shown on Facebook live via the Brookfield Place New York facebook page. Please click on their link
https://www.facebook.com/BrookfieldPlNY/
to watch the concert.
Date: Friday, May 18, 2018
Performance time: 12:30-1:30pm
Description: a performance of flamenco music from Spain.
Venue: Winter Garden at Brookfield Place (http://brookfieldplaceny.com/events),
230 Vesey St, New York, NY 10281
Ticket price: free to the public
Festival line up: Pepe Romero, Sharin Isbin, Adam del Monte
Classical Guitar Magazine:
"On Friday, May 18, at 12:30 p.m., Marija Temo will mesmerize the crowd with her singing, dancing, and extraordinary flamenco guitar-playing. I saw her perform at the GFA convention in Fullerton, California, last June and was blown away by her passion and skill."
http://classicalguitarmagazine.com/new-york-guitar-festival-presents-los-sonidos-de-espana-the-sounds-of-spain/

Greene Space Events:
"Also on the Greene Space stage, Marija Temo will play a guitar that she specifically co-designed to play in both the classical and flamenco styles.  She also sings and dances in the flamenco tradition, so don't be surprised if something other than guitar pyrotechnics happens." http://www.thegreenespace.org/events/thegreenespace/2018/may/17/flamenco-tribute-pepe-romero-and-marija-temo/?sf87778441=1
NY Guitar Festival:
Triple threat Marija Temo does it all: she sings, dances, and fiercely plays flamenco guitar. Praised for her formidable chops, Temo plays a guitar specifically tailored to the nuances of both classical and flamenco; she co-designed this unique instrument with luthier Tom Rodriguez. Although immersed in flamenco tradition, Temo also plays pop crossover and solos with symphonies. Composer Loris Ohannes Chobanian wrote the Concierto del Fuego especially as a showcase for Temo's individual synthesis of classical rigor and Spanish style. She performed in Fuego Ibérico, a flamenco musical inspired by cabaret. Currently, she serves as Guitar Chair at the Wisconsin Conservatory of Music. Temo received a Master's degree from the Peabody Conservatory, where she studied with Manuel Barrueco. Her solo recital at this year's NYGF marks her first appearance at the Festival since "Audible Cloisters" in 2016.
Tags: Adam del Monte, Arts Brookfield, classical, flamenco, guitar, guitarist, marija temo, New York Guitar Fesival, Pepe Romero, performance, Sharon Isbin, singer, singing, song